Department of Psychology of Communication and New Media
The department of Psychology of Communication and New Media has been headed by Prof. Dr. Markus Appel since April 2017. Our research focuses on various communication and media psychology topics such as the effects of internet and mobile communication on identity and self-concept, learning with new media, cognitive and emotional processing of stories, communication of stereotypes (especially Stereotype threat), acceptance of humanoid robots, the psychology of irony as well as psychological determinants of conspiracy beliefs.
The department is also involved in the bachelor and master program Media Communication, especially in teaching the subject "Psychology of Online and Mobile Communication" as well as quantitative research methods.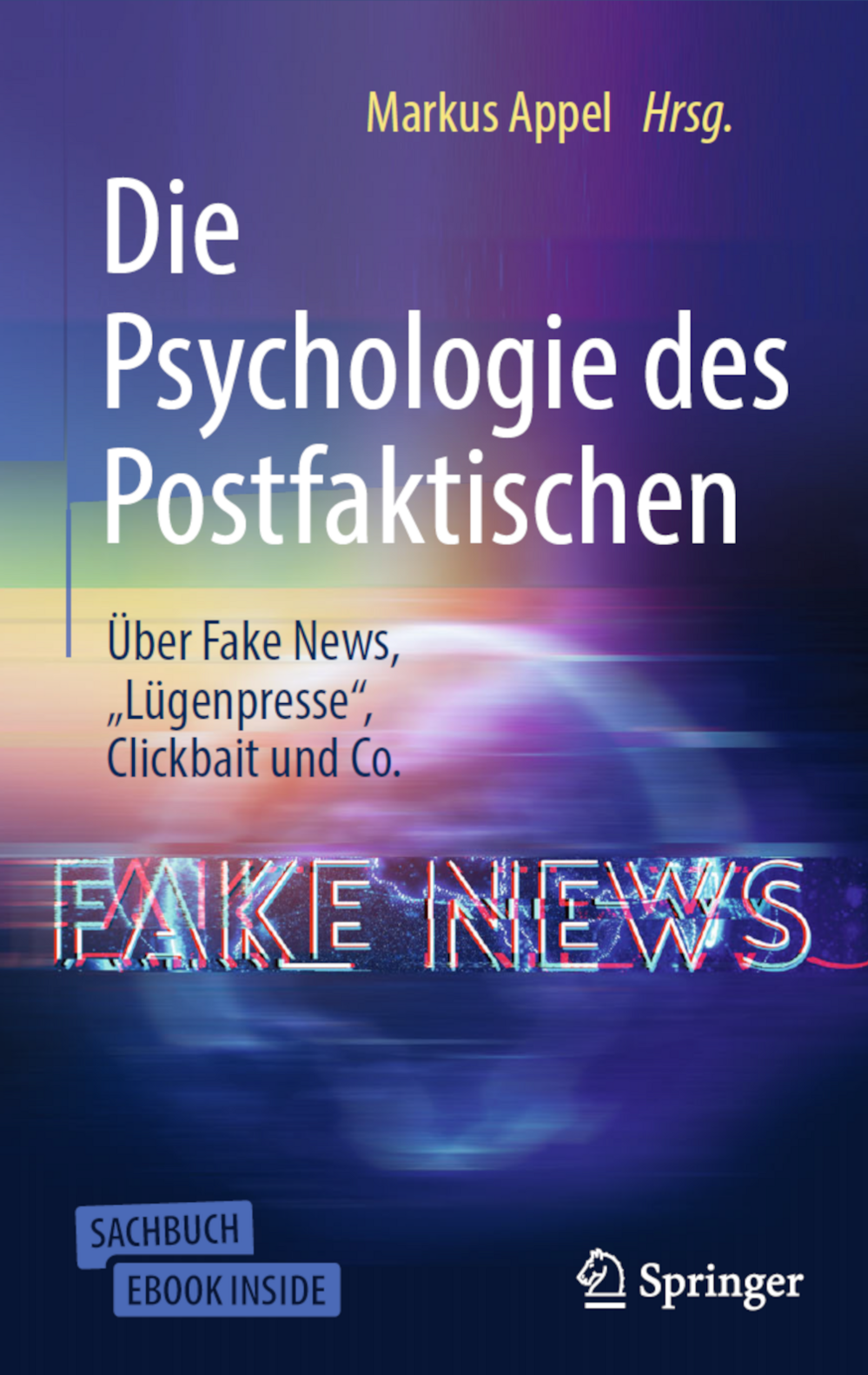 In his new book, Prof. Markus Appel sheds light on communication and opinion formation in the digital age.